The Pastoral Care Ministry is responsible for the ministry to the members of the church, the family, or community.   It is the helping hands and lifting hearts part of the ministry.  The Minister of Pastoral Care heads this team and is responsible for its day today operation.
Minister of Pastoral Care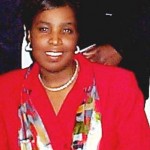 Elder Shekinah A. Manigault
MINISTRY MISSION
To promote a presence of love, friendliness and warmth to visitors and members upon entering the church
To formally acknowledge and welcome visitors to our Sunday Worship Services
To familiarize visitors and new members with the layout of the church
To support the Pastor and Church Auxiliaries with hosting needs
The following teams come under the oversight and direction of the Minister of Pastoral Care.
Counseling Ministry
Visitation Ministry
Prison Ministry
Hospital Ministry
Home Ministry
Marriages/Christenings/Funerals
Minister Staff/Development
Ministerial Staff:
Elder Stanley Boykins
Minister Patricia Carter
Elder Stacy Handy
Minister Spencer Key
Elder George W. Manigault, III
Elder Shekinah Manigault
Elder Jerome Morris
Minister Yvetha Morris
Evang Virginia Strong
Deacon/Deaconess Staff
Deaconess Aisha Boykins
Deacon Frank Carter
Deaconess Tammy Key
Deaconess Hattie McCray
Deacon Vance Mills
Deaconess Geraldine Sims
Usher Board
Sister Maria Grant, Chairperson
Communion
Deaconess Hattie

Evangelist Virginia Strong
Couples  Ministry (AGAPE Fellowship)
Elder Stanley Boykin

Deaconess Aisha Boykin

Pastor Cathy McCray-Manigault

Bishop G. Warren Manigault